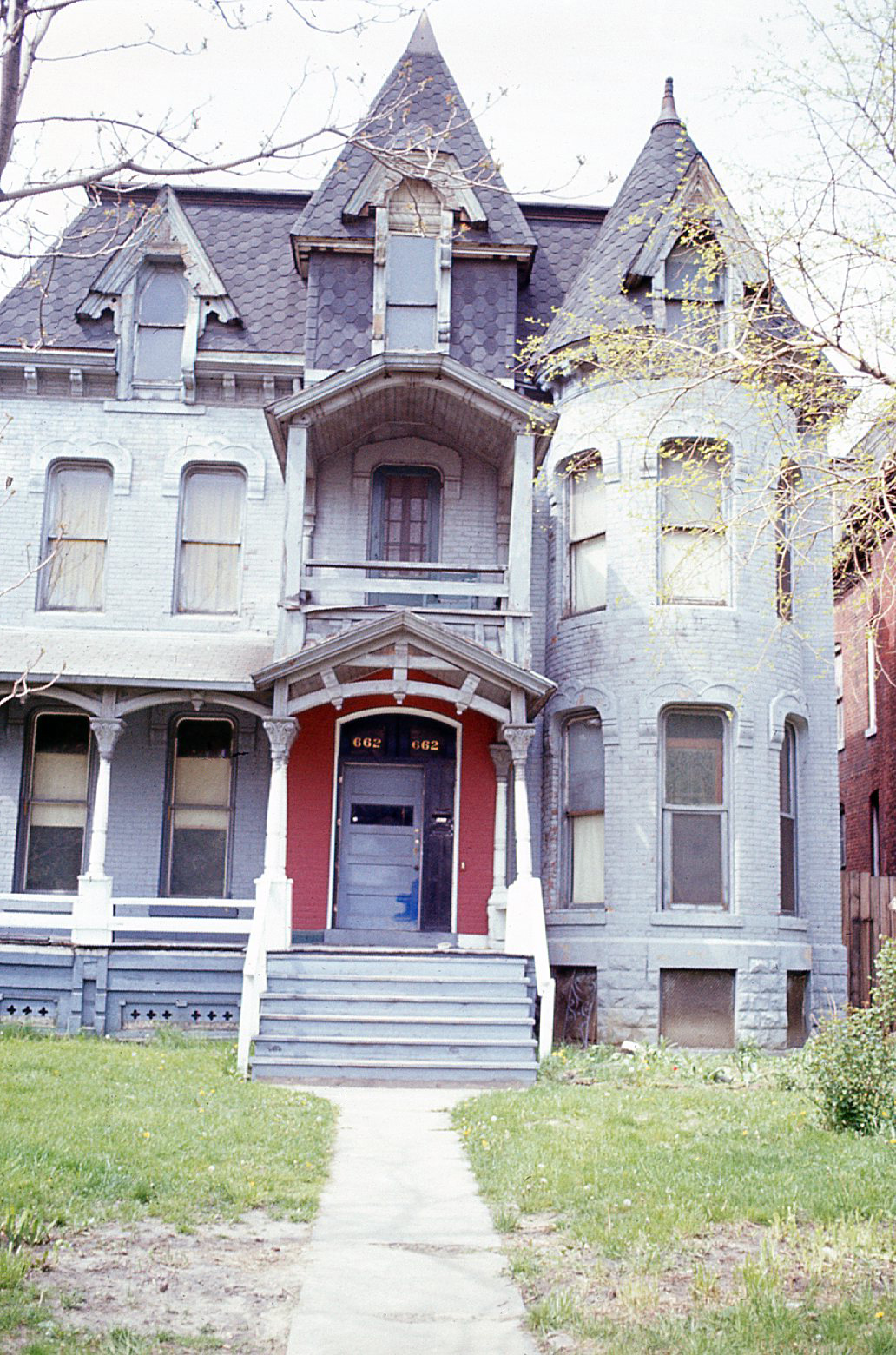 History of this Home
Another mansard roof home on West Canfield was built by George Prentiss, a lumberman and land owner, and for whom Prentiss Street was named. The home was built in 1881, and he lived here until 1889 when James C. McCaul purchased the house. Mr. McCaul was the Secretary of the famous Detroit lumber company, Alger, Smith and Company. Mr. McCaul was also auditor of the Detroit, Bay City & Alpena Railroad Company. He lived for many years at this address, until the early part of the 1900's when he passed away.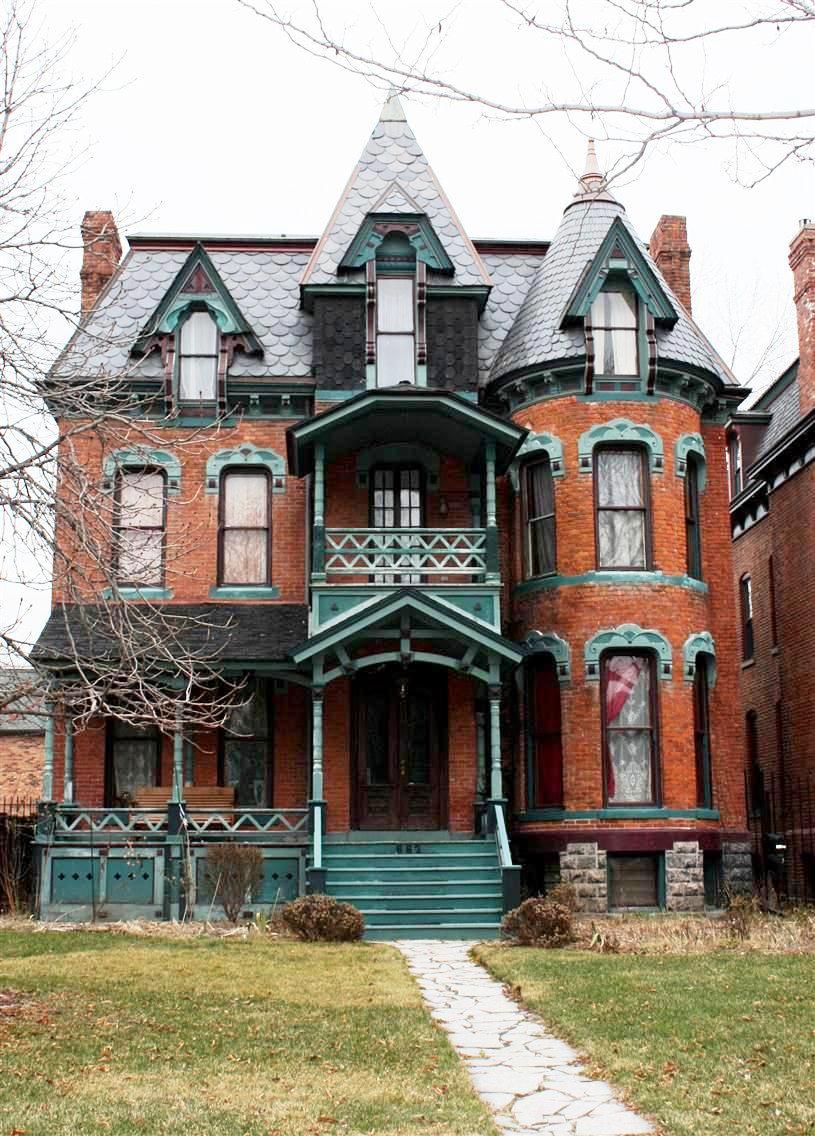 Owners at a Glance
1885 - GEORGE PRENTISS
Lumberman and land owner. Prentiss Street was opened in 1878 and was named for him.
1889 -JAMES C. McCAUL
Secretary Alger, Smith & Company. Long pine timber and spars. He was auditor of the Detroit, Bay, City & Alpena R. R. Company.
1911 - TELESTHORE L. BOURBONNAIS
Body builder, resided here.
1912 - JOHN E. McALLISTER, JR.
Traveler, resided here.
1913 - ERNEST T. COUPLAND
Salesman for Albert P. Parker (real estate), Chamber of Commerce Building.
For detailed information about each owner and home read
"Treasure is where you find It"