About this Home
This home was built by Armon J. Fair, a lumberman, in 1882. He lived in the home until 1885, when he sold it to John. M Gage. The home was vacant for a short time in 1888. It was then sold to Albert Murphy, a lumber manufacturer in 1889. The home became vacant again in 1890 and remaind so until 1892 after it was sold to William H. Dunning. In 1892 James Nall, prominent in the real estate world and subsequently in the furniture business purchased the home. The home was then purchased in 1901 by Thomas Murphy. Ten years later the home was sold to Duncan Stewart who in turn sold the home to Charles Malafouris in 1925.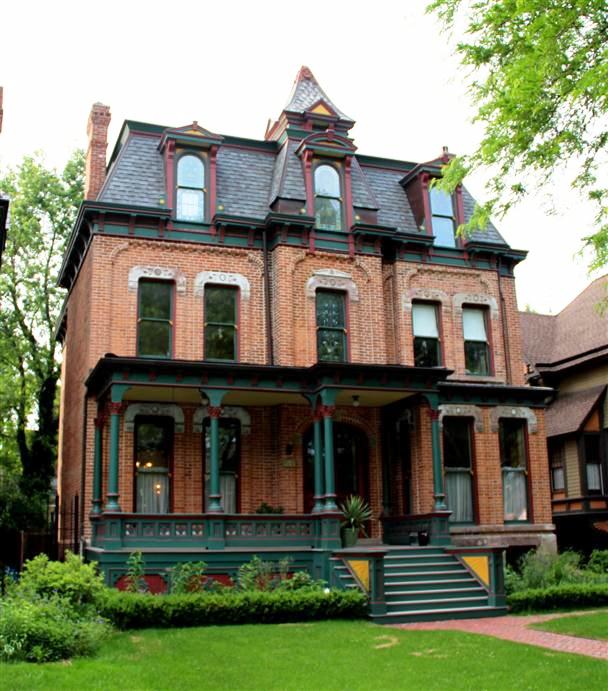 Owners at a Glance
1883 – ARMON J. FAIR
Lumber dealer
1885 – JOHN M. GAGE
Cashier
1888 – Home Vacant

1892 – WILLIAM H. DUNNING
1892 – JAMES NALL
Partner, Nall's Real Estate Exchange
1901 – THOMAS MURPHY
1911 – DUNCAN STEWART
1915 – REAL ESTATE COMPANY
1925 – CHARLES MALAFOURIS
For detailed information about each owner and home read
"Treasure is where you find It"